Meet Taras Datsko

- New Support Engineer at Resultify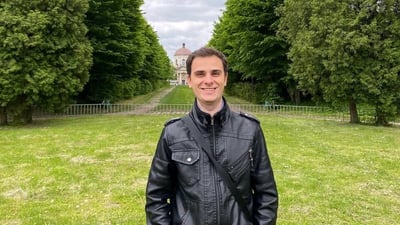 Resultify is growing! A warm welcome to our new Support Engineer, Taras Datsko!

Taras was born and raised in Lviv, Ukraine, and has a strong background as a developer. "The last couple of years I have been working as a full stack developer. Then I switched to DevOps and was working as DevOps-support and DevOps for three years." At Resultify, he is planning to go deeper into the client-oriented side and also the technical side.

When he's not busy doing awesome stuff as a developer, Taras likes to read, play football, watch movies and cinema, and spend time outdoors. As a fun fact about himself Taras mentions that he's actually older than he looks… 😅

Welcome Taras, we're excited to have you on the team!

Do you need help with web projects or digital marketing? Don't hesitate to reach out!