Using various services in one central place
HubSpot Integrations Hub provides a seamless, automatic way of sourcing new leads with a higher chance of being converted. It is a leading CRM and a potent marketing tool that allows you to track and segment customers so that you can market to the correct audience every time.
Integration Hub helps customising an integration for:
CRM-system, CMS and ERP
Finance and E-commerce
Ticketing/Customer support
SaaS app usage
Business intelligence/BI
Lead intelligence
Recruiting/ATS
The HubSpot Integration takes information from the website and syncs it to HubSpot. This helps increase online sales from new customers and increase repeat sales from existing customers. The connector passes all customer and order data on an ongoing basis with a sync schedule that you can control.
Why Integrations are Important?
Expand and differentiate your services: By embracing the hundreds of third-party software that integrate seamlessly with HubSpot, solutions partners can build services to differentiate themselves from the competition and better serve customers.
Generate net-new business by offering a more diverse set of services.
Improve client retention.

There is a strong correlation between the number of integrations a customer has and their retention with HubSpot.
What integrations are available for HubSpot?
HubSpot's marketplace features hundreds of third-party tools that HubSpot users can integrate with their accounts. Businesses can discover new integrations and connect their tools, teams, processes, and data with a single, connected system.
Visit the HubSpot App Marketplace and filter through categories that fit your agencies needs such as: ABM apps, webinar apps, video hosting and more. Browse over 300 apps to grow your clients business and create a better customer experience.
Who is a good fit for integrations?
As an agency or service provider, you should not only encourage your clients to take advantage of software integrations, but you should offer solutions and services around them and help clients adopt a platform approach to doing business. It will save them time and money.
The HubSpot platform has something to offer every customer - different things for different customers. The important thing is to understand their core pain points and where an integration might be able to help.

What are integrations?
Integrations are applications and services that seamlessly connect into a platform such as HubSpot to allow you and your customers to use various services all in one central place. This enables end-users to access data and functionality from independently designed applications on a single interface.
HubSpot integrations allow partner with the leading technologies in the field to propel capabilities and therefore, provide even more value for your customers over time.
Hub integrations are powered by a brand new data sync engine, an evolution of the industry-leading PieSync technology that HubSpot acquired in 2019. Data sync stands out versus other integration solutions because it's built by HubSpot, and it provides a real-time, two-way sync of your data, keeping databases in continuous sync over time.
It's the perfect solution to ensure that your databases mirror each other across all of your tools, as it syncs historical data as well as newly created data. This sync also allows users to create personalised filters and field mappings, ensuring a unique degree of customisation and control over the sync.
HubSpot understands that joining forces with other solutions enables it to provide an even better customer experience.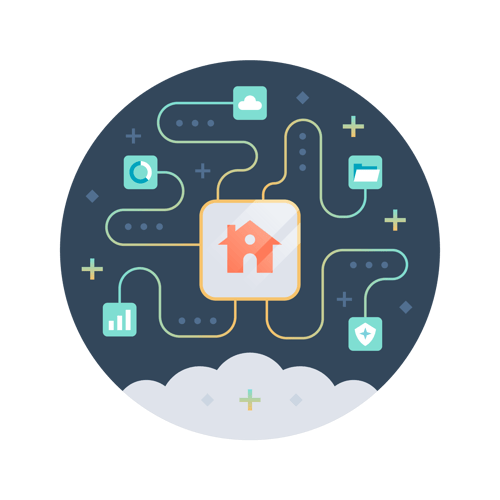 HubSpot is a Team Player
Your tools work better when they talk together" - From Gmail to Zoom, your favourite applications can be integrated into HubSpot to help create a cohesive tech stack that can boost marketing and sales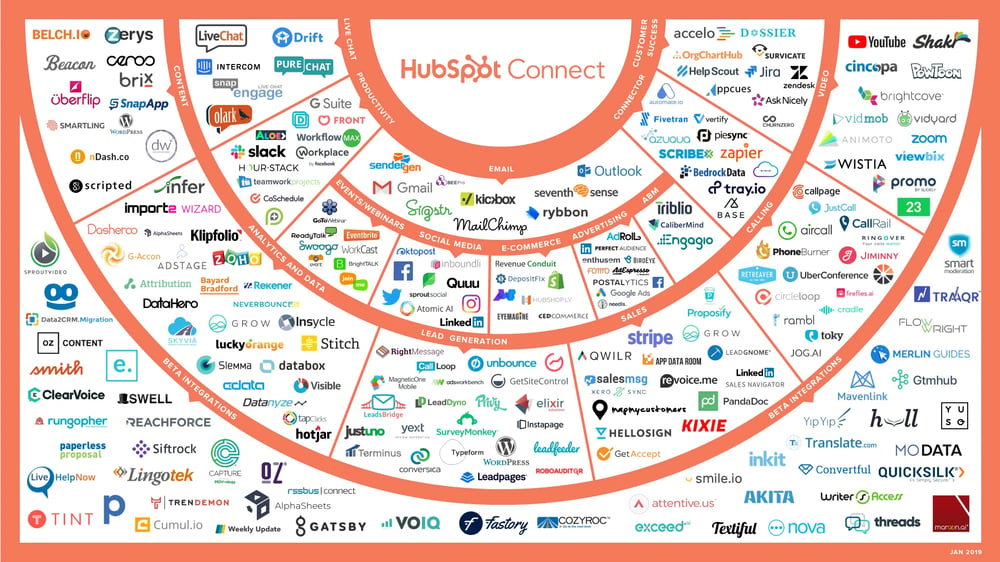 HubSpot Smart Integrations
Add more value to your clients and create a better customer experience by adding integrations into your retainers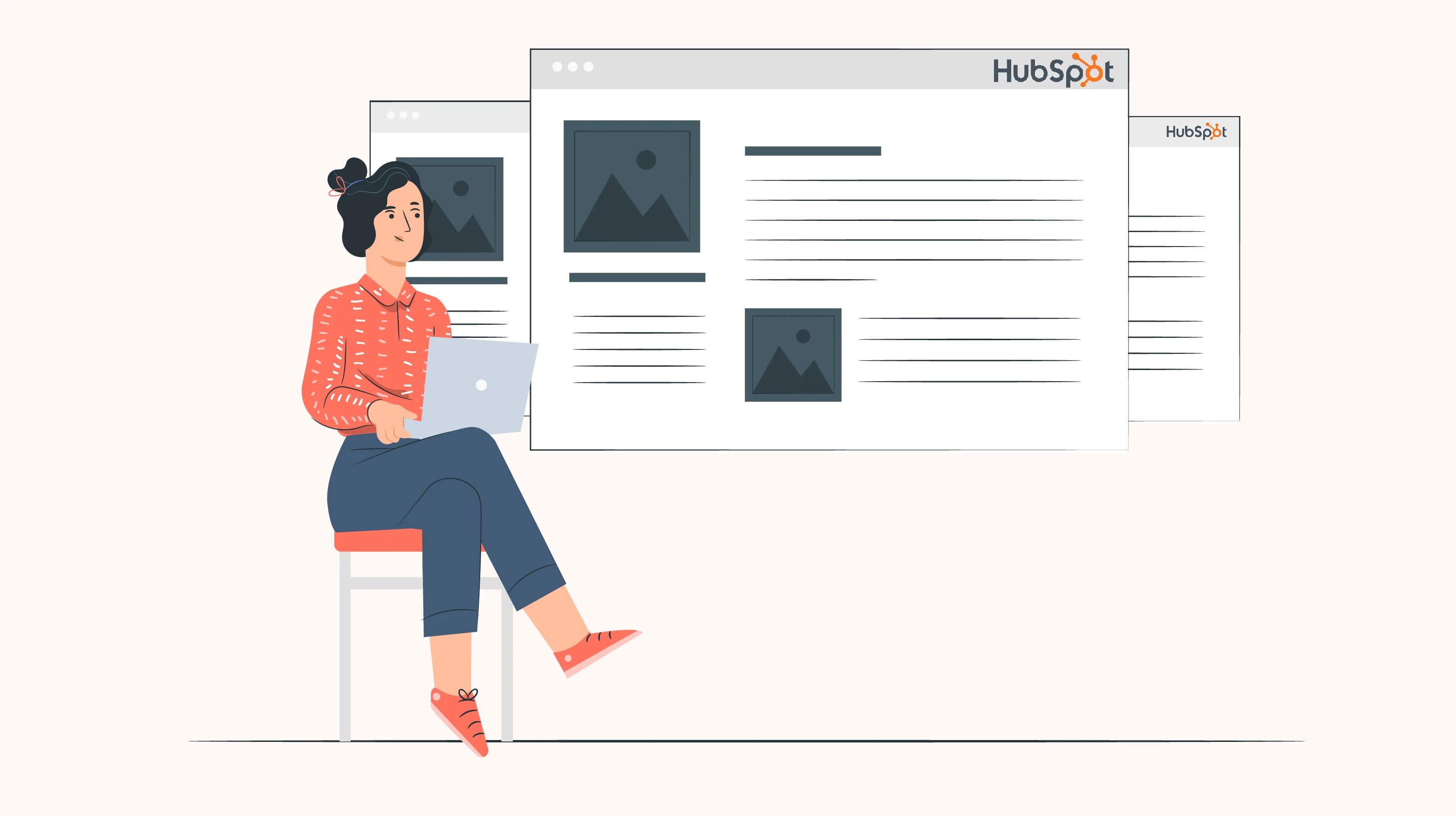 HubSpot is on a mission to replace the world's annoying, interruptive advertising ways with the kind of marketing that people love.
HubSpot is the most powerful, tightly integrated, and comprehensive marketing software available, putting personalised inbound marketing into the hands of any business.
Over 8,000 companies in 56 countries use the HubSpot software to create an inbound marketing experience to attract, nurture and convert leads into an accelerating stream of new customers and revenue.
Services to Offer
By learning about applications that integrate with HubSpot and how to price and package them, you'll be able to add more value to clients and grow retainers
As part of its plan to make the lives of sales and marketing professionals easier, HubSpot offers its customers the ability to integrate their HubSpot software with innumerable solutions. Using integrations built on top of the HubSpot platform can help you:
differentiate your company and build additional service offerings for your clients

ultimately helping you and your clients' businesses grow better together

make it easier than ever for your systems to work together
adapt your business processes to reduce customer friction
enable fast, easy, and consistent reporting for your whole company.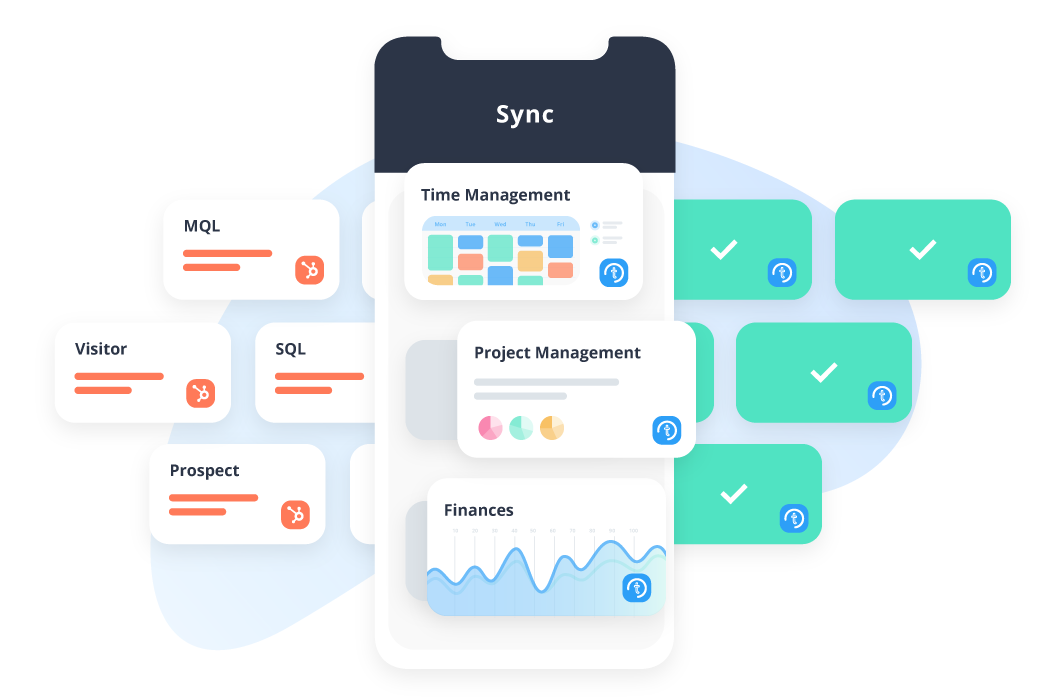 Function of HubSpot Integration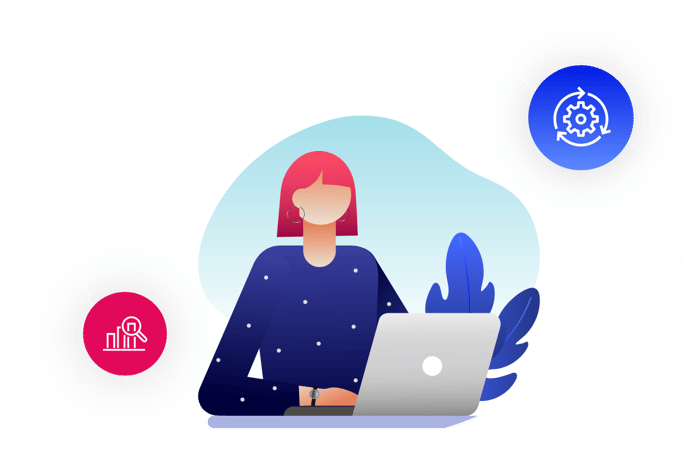 Sales/CRM
Drift allows you to make real-time conversations with your clients/prospects on site. Integrating Drift makes it easy to have leads live in two different systems.
PandaDoc is a document automation and management software that allows for the quick and efficient creation of trackable documents that enable you to close more business.
Proposify creates templated proposals quickly and efficiently. It updates the deal stages and amounts. You can also see when people are opening your emails.
SalesForce CRM is a cloud-based customer relationship management system that helps improve the relationship with your customer.
Marketing/CMS
Seventh Sense allows us to send emails in a "window" of time, with each recipient receiving their email at the optimal time, based on their previous interactions with our emails or website.
Survey Monkey empowers companies to build quick surveys to gather real-time insights from their database. This allows organisations to make better business decisions and address customer issues at a much faster rate.
Facebook Ads provides B2B lead generation. Here you can easily find the total ad spend and the CTR rates without logging into Facebook.
Analytics
DataBox tool can get rapid insights from a day to day perspective. It seamlessly integrates with HubSpot — as if someone has insider knowledge.
TrenDemon is a content marketing attribution and personalisation platform that helps marketers to understand, align and automatically improve the impact of their efforts on sales.
HotJar allows us to capture user interactions with our website via heat maps, recordings, lead funnels, and surveys. It integrates its polls into HubSpot to help gain customer data insights.
CallRail allows to plug another analytics hole for inbound phone calls. Many times the effectiveness of campaigns is only measured with online forms.
Video & Webinars
Wistia is a video hosting platform with built-in analytics and inbound marketing tools. It provides more appearance customisation than a standard YouTube embedded video.
TwentyThree allows you to take your video marketing to an entirely new level with analytics, video viewing data, and your video promotion strategy.
ReadyTalk is user friendly and intuitive to use. It is easy to connect with and is very knowledgeable too.
GoToWebinar is an opportunity to host webinars for marketing. It allows us to automatically collect the data from GoTo (registrants, attendees, etc.) and sync it with HubSpot.
Advanced Content Creation
Beacon makes the ebook and content creation process infinitely manageable, mainly if you or your client publish your blog through the HubSpot COS.
In addition to offering templates for different kinds of ebooks/content offers, it has a sort of drag-and-drop wizard interface that makes it easy to use, especially for someone who is not tech-savvy.
Workflow Automation
Zapier is an online automation tool that connects you with the favorite apps such as Gmail, Slack, MailChimp, and over 1,000 more. You can combine two or more apps to automate repetitive tasks without coding or relying on developers to build the integration.
Zapier is a workflow automation tool that enables HubSpot CRM users to send data seamlessly between the sales tool and over 750 other applications.
If you're generating contacts in another app, it will automatically send them to HubSpot, so your email list is updated, pristine, and accurate in real-time.
Get started with Integrations Hub that's easy to use …
and easy to love
Book an Integrations Hub demo
We will show you our Integrations Hub, various tools for lead generation and
how this platform can suit your organisation.
Integrations Hub Software That Grows With You
LEARN MORE ABOUT OUR PRICING OFFERS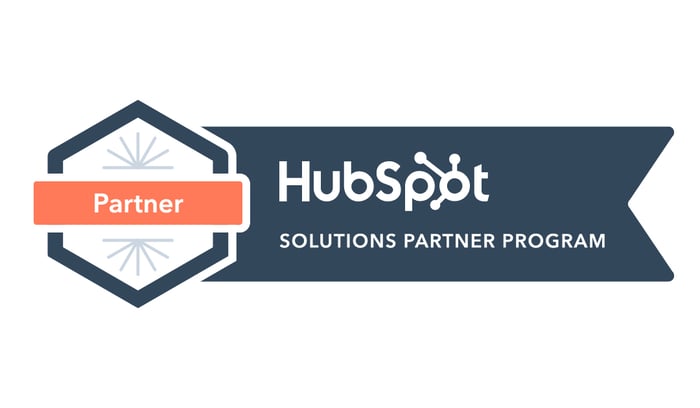 You may also like ...
Integrations Hub is one piece of HubSpot's complete CRM platform to help your business grow better. Each product is powerful alone, but they're even better when used together.
Sales Hub
Sales CRM software to help you get deeper insights into prospects, automate the tasks you hate, and close more deals faster.
Service Hub
Customer service management software helps you connect with customers, exceed expectations, and turn them into promoters.
CMS Hub
Content management software is flexible for marketers, powerful for developers, and gives a personalised, secure experience.