HubSpot Content Management System
HubSpot's content management system is called CMS Hub. To help automate and scale your content marketing operations, a solutions partner can help you customise the CMS to meet your needs.
Popular HubSpot content management system features include:
SEO recommendations to improve your search rankings

Beautiful, pre-designed website themes

Direct integration with HubSpot's CRM features

Reporting and analytics to understand what happens when people land on your pages and why

An easy-to-use drag-and-drop editor that makes design customisation a breeze
CMS Hub has everything you need to build a powerful, optimised website that converts. Add even more power to your website - access dozens of CMS applications that you know and love.
CMS Hub Resources
- Partner Training
- Product Resources
- Selling Resources
- Servicing, Support and Implementation Resources
- Developer Resources
User Guide: Get Started with CMS Hub
- Set up templates and select a theme
- Build pages and create content
- Set up a blog
- Take your website live
- Analyze website performance
- Join the HubSpot community
HubSpot WordPress Plugin
Instead of using multiple plugins, you have access to all the tools in one HubSpot plugin, reducing the need to spend time managing your tools. All the features of the plugin are built on top of the free, fully-integrated HubSpot CRM where you can manage all your email contacts.
Forms and Pop-up Forms - capture leads on your website
Live Chat

- c

hat with your website visitors in real time.
Bots

- c

an't have someone chatting with your visitors? Set up a bot to automatically respond to them.
Sync with HubSpot CRM

- a

ll leads connected via forms, pop-up forms, and live chat will sync with your free HubSpot CRM database
Simple Email Automation

- s

end automated email after each form submission.
Visitor Tracking and Lead Intelligence

- s

ee which pages your contacts view on your website so you're more informed about your audience and what they're interested in.
With HubSpot CMS flexible themes you can ensure your brand and design stay consistent across pages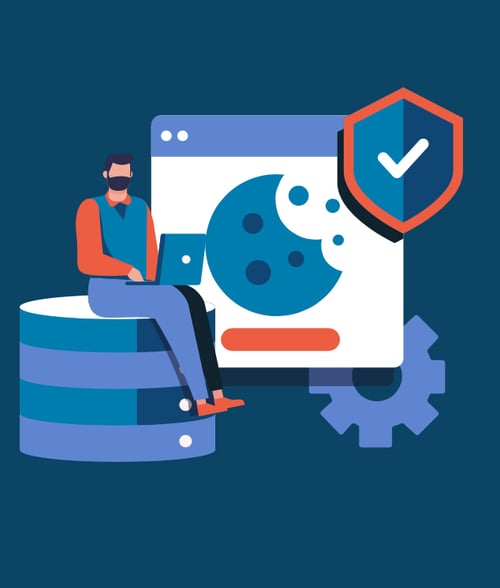 personalised and secure experience for your customers



flexibility for marketers and

powerful tool for developers


premium hosting and memberships


dynamic content, drag-and-drop page editing


seamless digital experiences for your customers


optimisation for conversion across every device



website migration services and

reliable support




dedicated replatforming team


variety of pre-built themes to choose from


ability to manage your update schedule with ease


flexibility to move fast as you grow.
The only CMS that's powerful and easy to use
HubSpot's CMS software facilitates creating, managing, and modifying information on your website. With this CMS, you can build flexible, beautiful website themes that your marketing team can use to make website updates on their own. It provides you all necessary tools for creating and personalising your website for every visitor.
HubSpot's CMS software allows marketers to take ownership over their website. You won't have to worry about security concerns or broken pages, freeing you up to focus on the experience you're providing your customers instead. And with flexible themes, you can ensure your brand and design stay consistent across pages.
CMS Hub, Marketing Hub, Sales Hub, Service Hub, and Integrations Hub are each part of our complete CRM platform to help you grow better. Your hubs data is automatically connected on the platform, enabling you to easily and powerfully track your entire customer journey from first website visit, to closed deal, to happy customer.
Migrate without the migraines
Website migrations and redesigns can be hard that's why HubSpot partners offer website migration services globally. As a CMS Hub customer, you'll have access to our full ecosystem of more than 940 certified integrations that extend the power of HubSpot's content management system.
As part of the CRM platform, CMS Hub also works with our marketing, sales, service, and operations software to help you create a seamless experience for your customers.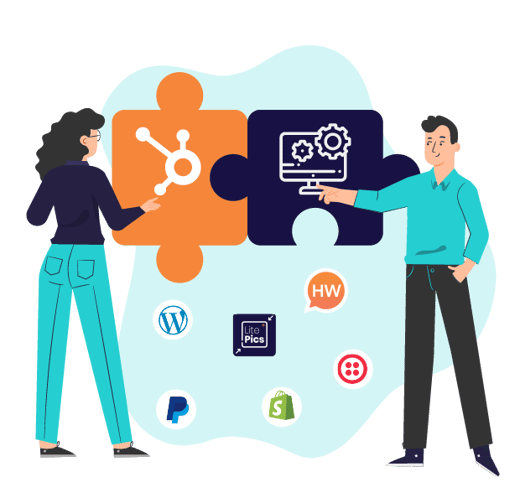 Get started with CMS Hub software that's easy to use …
and easy to love
Book a CMS Hub demo
We will show you HubSpots CRM, various tools for lead generation and
how this platform can suit your organisation.
CMS Hub Software That Grows With You
Learn more about our pricing offers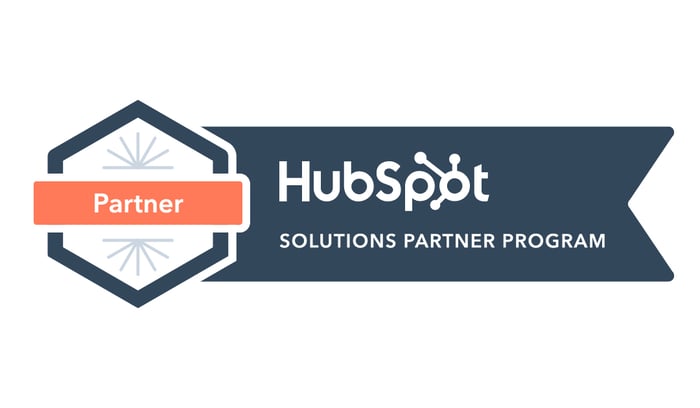 You may also like ...
CMS Hub is one piece of HubSpot's complete CRM platform to help your business grow better. Each product is powerful alone, but they're even better when used together.
Marketing Hub
Marketing automation software to help you grow traffic, convert more visitors, and run complete inbound marketing campaigns.
Sales Hub
Sales CRM software to help you get deeper insights into prospects, automate the tasks you hate, and close more deals faster.
Service Hub
Customer service management software to help you connect with customers, exceed expectations, and turn them into promoters.